Demos
Explore our build-in payment widgets for platforms like wordpress!
One-Time Payment
One-Time is Well-known in stripe, eventually, it will redirect to Stripe-hosted payment page to finish the payment. As build-in components, We can custimize a lots of things on them like button label, amount, currency, attached image, auto-deteched locale, or even shipping address and billing address

Simple Button
A very simple button but you can custimize it as you wish.

Custom Amount
Allow your customer pay as they want.

Donation
A common donation UI, including pay custom amount as they want.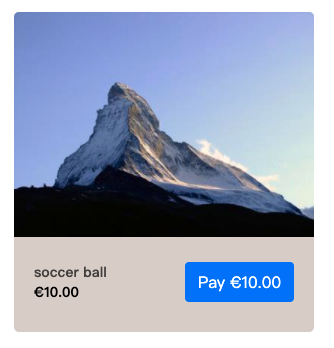 Product
It can show customer with an product name, an image and amount.
Checkout Form
No direct, it will always keep in current page. It includes some necessnary fields and provide serveral payment methods like credit card, wechat, alipay, Ideal and so forth for you.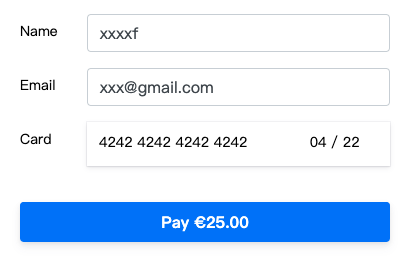 Simple Form
Including some minimized necessnary fields like name, email and card information.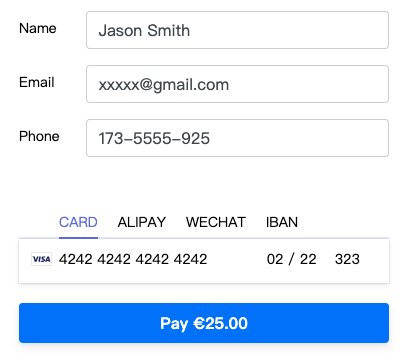 Custom Form
Expect the necessnary fields, also allow more payment methods like Alipay, WeChat, IDeal and more is coming.
Digital Wallet
We support Alipay, WeChat, and Payment Request Button like Apply Pay and Google Pay, Microsoft Pay. Read more about PRB

Alipay
Including minimized necessnary fields and will redirect to Alipay payment page.

Wechat Pay
Including minimized necessnary fields and will show an QR Code to scan to finish the payment.
Google/Apple/Microsoft Pay
The Payment Request Button Element gives you a single integration for Apple Pay, Google Pay, Microsoft Pay.
Click to copy the card number or use any of our our test cards. Use any future expiration date and three-number CVC.